Bad Girl
Amy is the picture of teen rebellion, slumped in the back seat of her adoptive parents' car as they move to a brand new, top-of-the-line model home in rural Australia. Designed by her father, the home is a wonder of modern architecture, totally at odds with the landscape and people Amy finds around her.
When the beautiful, mysterious Chloe from over the hill offers her cleaning services, Amy begrudgingly becomes friends with her and they push and break the boundaries of one another's worlds.
But something isn't right about Chloe, when she drops a bombshell about her parents Amy spirals into deeper depression. With both Chloe and Amy going off the rails, it's a race to the end to see which bad girl will be victorious and which one of them is telling the truth.
Bad Girl is a refreshing take on being a teenaged girl, depicting both girls with remarkable honesty. In fact, while events and dire consequences pile up around them, their characters remain grounded firmly in reality with grit, determination and a hell of a lot of resilience.
A slow-burn thriller, which premiered at Melbourne International Film Festival, you will be entirely unprepared for the many twists and turns this throws at you. Featuring captivating performances from Sara West and Samara Weaving as Amy and Chloe, this is a dark take on modernity, family and strength.
"Edquist's Bad Girl is a nailbiter bolstered by technical excellence, a clever screenplay with a good share of the unexpected, and ace performances…. As soon as the ending credits rolled, I instantly added it to my list of ten favorite genre films of the year." – Diabolique Magazine
"An arresting thriller driven by two stellar performances...in the final act that sees Bad Girl mutate into a teenage Fatal Attraction." – FILMINK
Party: Tickets are available for the film only, or join us for the Australian Showcase party, by purchasing a Film and Party Ticket.
For those using a Flexi pass, but also wish to attend the party, buy the Flexi Party Add-On ticket.
Presented with:
There are currently no tickets for this film.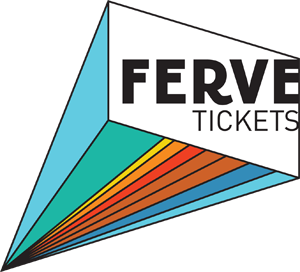 Classification:
MA 15+
Runtime:
87 mins
Year:
2016
Director:
Fin Edquist
Producer:
Steve Kearney, Bruno Charlesworth, Tenille Kennedy
Country:
Australia
Language:
English
Cast:
Samara Weaving, Sara West, Felicity Price, Benjamin Winspear
Company Credits:
Australian Distributor: Curious Film
Social:
Join the Facebook event