Closing Night Gala - Handsome Devil
Handsome Devil is the perfect film to close the 24th Mardi Gras Film Festival. It would be hard not to be charmed by this trip into the world of an all-boys boarding school outside Dublin, where red-haired, un-sporty, rebel wannabe Ned (Fionn O'Shea) faces a life of bullying. With constant digs about his sexuality, he endeavours to survive in a place where rugby is worshipped beyond all else. Whereas, his penchant for rock band Suede? Not so much.
When handsome, sporty newcomer Conor (Nicholas Galitzine) arrives and becomes Ned's roommate, it looks like things are only going to get worse. However, it soon transpires that the pair share a love of the guitar, and under the guidance of impassioned English teacher Mr Sherry (Andrew Scott, Sherlock's Moriarty) they soon find a project to collaborate on.
But, in the testosterone-filled halls of Wood Hill College, gung-ho coach Pascal has other ideas and isn't too keen for his on-field hero to have other interests, especially those which involve geeky gingers. Suddenly allegiances are tested, secrets revealed, sexual attractions come to the fore, and Ned will find himself crossing a line that has big repercussions.
Handsome Devil charmed audiences when it screened at Toronto International Film Festival. With a quirky, light-hearted approach, this Irish comedy explores what it means to embrace your voice, and will resonate with those who've navigated the minefield of single-sex education!
"The sweetness, poignancy and breezy humour of this Emerald Isle bildungsroman... make it pretty darn impossible to resist." – The Hollywood Reporter
"An immensely likeable, coming of age/coming out charmer from writer/director John Butler... Bounces confidently from the nonchalant cool of an American indie like Rushmore to the feel good factor of a Bend it Like Beckham." – Screen Daily
"[Has] that distinctively surrealistic, heightened take on reality that so often illuminates Irish comedies, which never once compromises on the humanity." – HEYUGUYS
American Express VIP Ticket includes access to the Film, Closing Night Party, and VIP American Express Lounge inclusive of a private meet-and-greet with party host Panti Bliss, and a complimentary cocktail. Availability is limited.
Filmmaker guest: director John Butler
Presented with:
There are currently no tickets for this film.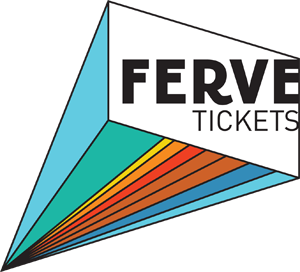 Classification:
Over 15
Runtime:
95 mins
Year:
2016
Director:
John Butler
Producer:
Rebecca O'Flanagan, Robert Walpole, Claire McCaughley, Sarah Gunn
Country:
Ireland
Language:
English
Cast:
Fionn O'Shea, Nicholas Galitzine, Andrew Scott, Michael McElhatton, Moe Dunford, Ruairí O'Connor, Mark Lavery, Eoin Griffin, Jamie Hallahan, Amy Huberman, Ardal O'Hanlon
Company Credits:
Australian Distributor: Rialto Distribution
Social:
Join the Facebook event