Asia Pacific Queer Film Festival Alliance Shorts
Sat Feb 23 5:00 PM
Event Cinemas George St
General Admission
Unclassified 15+
100 Mins
Queer Screen is proud to be a founding member of The Asia Pacific Queer Film Festival Alliance which showcases the diversity of the LGBTIQ experience in this region.
Astri and Tambulah from the Philippines shows the strength of love between a trans woman and her lover; Devi: Goddess is the beautifully arresting story of a young spoiled girl and her passionate attraction to her housemaid; in Uninvited, Jungho must deal with an unexpected visit from his meddling mother; and Extravaganza is just that – a fun documentary from China which highlights the emergence of international drag as art in Shanghai.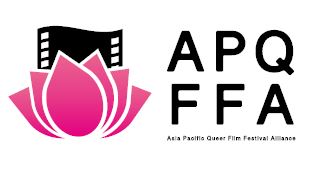 Screens with:
Purchasing Tickets
Please select a time below to view ticket pricing.