Billie and Emma
Sat Feb 15 4:00 PM
Dendy Cinemas
General Admission
Billie and Emma
is one of those rare and genuine films that captures both the simplicity and the depth of youth.
Arriving in a small Filipino town in the mid 90s, sporting a boy-short haircut, reading Rubyfruit Jungle, and challenging her teachers on the question of homosexuality as a sin, Billie immediately stands out from the crowd.
Meanwhile Emma, popular and on track for academic success, has always been the star pupil of her small-town, religious school. However, when Emma's life is unexpectedly turned upside down, she begins to find connections in surprising people.
Exploring a plethora of young adult themes, from pregnancy, to first love, to sexuality, this film is joyfully honest, surprisingly funny, and filled with moments of genuine connection.
Australian Premiere



Inside Out Toronto LGBT Film Festival 2019 Winner Audience Award for Best Feature Film
Filipino Academy of Movie Arts and Sciences Awards 2019 Nominee Outstanding Performance by an Actress in a Leading Role - Gabby Padilla
"By avoiding the more obvious dramatic routes and never allowing the social to overwhelm the personal, it crafts something delicate and delightful that still rings true. It's deceptively intelligent, funny, perceptive and a joy to watch"
- Eye for Film

Presented with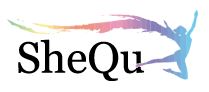 Director
Producer
LGBTIQ
Genre
Cast
Company Credits
Dendy Cinemas