The Novice (In Cinema)
Mon Feb 21 7:00 PM
Event Cinemas, George St
General Admission
What would you sacrifice, to be number one? The Novice centres on Alex Dall, a queer student who joins the university rowing team in her quest to fit in.
Life changes completely for Alex as her commitment to becoming the best consumes her, and turns her world upside down. Day in and day out, she obsessively trains for the team as her willpower to be the absolute best pushes her past all physical and emotional limits, closing her off from the rest of the world, including Dani, a teacher's aide with romantic potential.
The Novice
is an intense character study with incredible cinematography, editing and sound design as well as a stunning, committed performance from Isabelle Fuhrmann as the driven Alex. It will hold you in its grip from start to finish.
Content Warning:
Scenes and themes of self harm
Australian Premiere
2021 Tribeca Film Festival Winner for Best Actress, Best Cinematography & Founders Award

"
A film this raw made with such a steady, assured hand only comes along once in a while. We should take notice
." - The Hollywood Reporter
PRESENTED WITH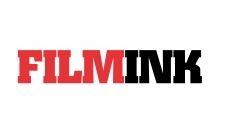 Film Genre
LGBTIQ
Director
Cast
Producer
Film Type
Company Credits
Event Cinemas, George St
505/525 George St Sydney, NSW, 2000